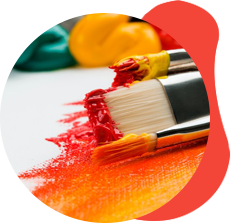 The Bengali Cultural Society (BCS), a charitable organization, plays a pivotal role in nurturing and encouraging the new generation and those with a passion for the arts to stay connected and engaged.
The Bengali Cultural Society (BCS), a charitable organization, stands as a vibrant testament to the celebration of Indian culture. It recognizes that culture has the unique power to bring people together, regardless of their geographical locations or backgrounds.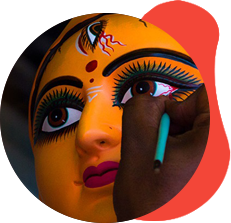 The Bengali Cultural Society (BCS), a dedicated charity, plays a pivotal role in preserving and nurturing Bengali heritage within the United Kingdom. This noble endeavor is brought to life through a series of vibrant community events organized by BCS
How to Contribute to the Society
Joining the Bengali Cultural Society (BCS) is an enriching opportunity to become a part of a vibrant community dedicated to preserving and celebrating Bengali heritage in the UK. By becoming a member, individuals not only connect with their cultural roots but also contribute to the society by actively participating in various community events, notably the grand Durga Puja festival. Through their involvement, they help keep the Bengali heritage alive, foster cross-cultural understanding, and promote a sense of belonging among the diaspora.
Anticipating the upcoming events organized by the Bengali Cultural Society (BCS) is an exciting prospect for anyone interested in celebrating Bengali heritage and culture. These events offer a unique opportunity for individuals and their children to immerse themselves in the rich tapestry of Bengali traditions and artistry. By participating in BCS events, one can experience the vibrancy and warmth of Bengali culture firsthand, fostering a sense of pride and connection to their roots. Moreover, these gatherings provide a platform for cultural exchange, offering a chance for families to build lasting friendships and expand their horizons. For children, it's an invaluable educational experience that allows them to connect with their heritage and appreciate diversity. In essence, looking forward to BCS events not only promises memorable cultural celebrations but also ensures personal growth, cultural enrichment, and a stronger sense of community for both individuals and their children.
The Great Reading, Badminton Tournament
We extend our heartfelt gratitude to our generous sponsors whose support makes our cultural celebrations possible. Your contributions are instrumental in preserving and sharing the beauty of Bengali heritage in the UK. By partnering with the Bengali Cultural Society (BCS), you not only align your brand with a noble cause but also enjoy a range of benefits. Your sponsorship helps promote cultural diversity and community engagement, enhancing your corporate social responsibility profile. It also provides valuable exposure to a diverse audience, expanding your reach and fostering goodwill among a wide range of demographics. Together, we can continue to celebrate and promote the vibrant tapestry of Bengali culture while forging meaningful connections and leaving a lasting impact on our community. Thank you for being an essential part of this cultural journey with BCS.